---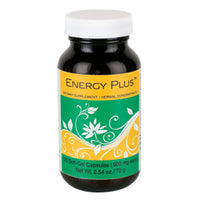 Energy PlusTM soft gelatin capsules combine the antioxidant protection of vitamin E with the helpful benefits of natural ingredients in an oil base for optimum utilization by the body.
Vitamin E, the primary ingredient in Energy Plus™, is a fat-soluble vitamin that protects the body's tissues from the damage of oxidation.* Vitamin E is important in the formation of red blood cells and in the use of vitamin K.* It may reduce the problems of memory loss and learning associated with normal aging.* Energy Plus™ is enhanced with a proprietary blend of herbs and contains 4% of the daily value of iron.
Contains wheat and soybeans.
* These statements have not been evaluated by the Food and Drug Administration. This product is not intended to diagnose, treat, cure or prevent any disease.